On September 20, the 7th Jinshan Food Physical Processing Seminar (International Forum) was successfully held under the strong support of China Rural Technology Development Center of The Ministry of Science and Technology. More than 530 scholars from different countries participated in the forum online, and more than 400 teachers and graduate students participated in the forum offline. Vice President Zhao Yutao attended the opening ceremony and delivered a speech. The opening ceremony of the forum was presided by Professor Ma Haile, Dean of The Institute of Food Physical Processing.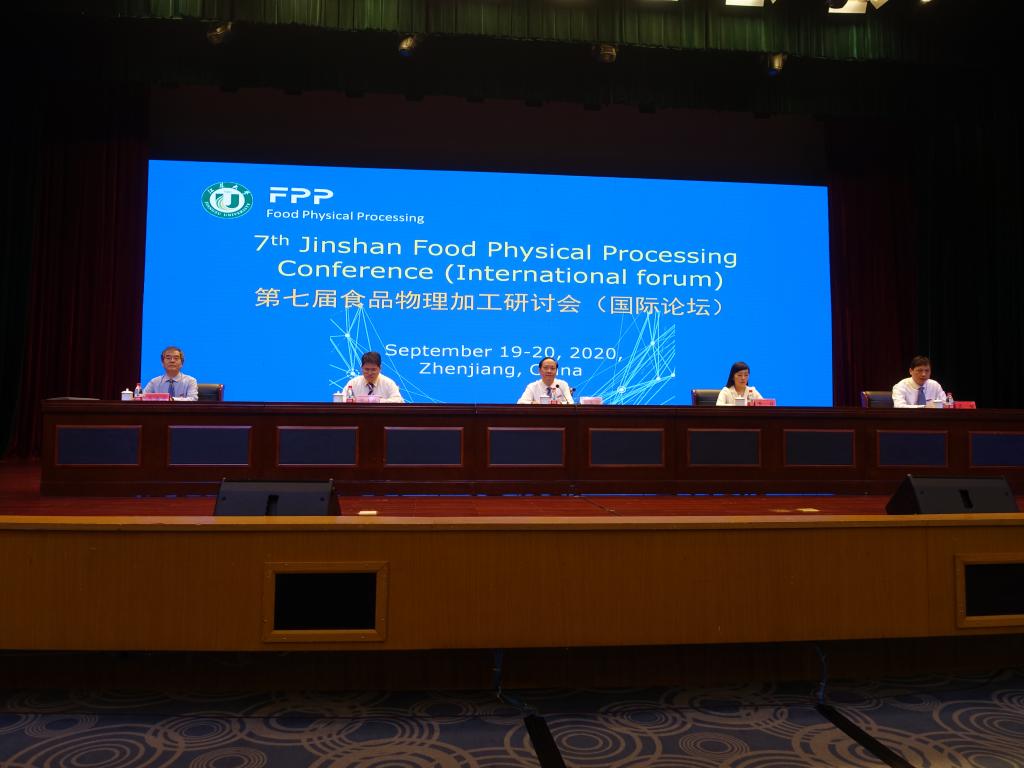 According to the research direction of food physical processing, such as ultrasonic wave, ultra-high pressure, cold plasma, electric field, infrared, microwave, radio frequency, etc., the forum invited 9 internationally renowned experts from the United States, Canada, Australia, Italy, Ireland and Hong Kong, China to give special reports.
Food physical processing is an innovative product of the cross integration of food science and physics. It is a research field with scientific connotation and development prospect. To strengthen academic exchanges in the field of food physical processing, since 2014, our university held a food physical processing conference. With the theme of "Interdisciplinary and innovative research", "industrialization prospect", "international exchange", "cross-border cooperation", "smart, nutrition, high efficiency, low carbon", " Technical prediction of 14th five-year plan " and "open cooperation for a better future ", 78 experts at home and abroad were invited to give keynote reports successively. The supporting and leading role of food physical processing in scientific innovation, technological breakthrough and industrial upgrading has been deeply discussed and a consensus has been reached, which has had an important impact at home and abroad.