Recently, the Ministry of Education announced the first batch of national first-class undergraduate courses, "Food Processing Machinery and Equipment" in charge of Professor Ma Haile was recognized as a national first-class undergraduate course. This course is the core course of the national first-class major "Food Science and Engineering". It is the only "national quality course" and "National Quality Resource sharing Course" of the same kind in China, and has been approved as one of the first national first-class courses.
The course group attaches great importance to the reform of teaching methods, the construction of teaching content and the improvement of teaching quality. In view of the situation of food engineering foundation weak students, build the "three picture, units, multimedia, curriculum group of" new teaching method, the implementation of the "live real and classroom theory" the combination of the teaching of the new scheme, blend in moral accomplishment and ability of classroom teaching, has played a very good leading and exemplary role in the whole country, the understanding of students' comprehension, engineering quality and level has significantly increased.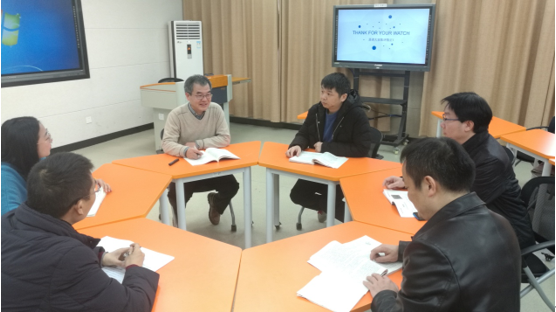 In 2015, by undertaking the digital Education and Platform Construction Project for agriculture, Rural areas and Farmers entrusted by China Agricultural Publishing House, the project completed the construction task of national Excellent Course resource database for Food Machinery and Equipment, and produced more than 40 videos, 16 animations and more than 60 photos. The national quality resource-sharing courses launched on aixi Course platform have played an important role during the epidemic, with 13,432 students enrolled in total.
At the same time, the course group attaches great importance to the construction of teaching materials, and has edited and edited three teaching materials, including Food Machinery and Equipment, two of which were listed in the national planning textbooks of the 11th Five-Year Plan, one in the national planning textbooks of the 12th Five-year Plan, and two approved key teaching materials of Jiangsu Province.
For a long time, the college has attached great importance to curriculum construction, furthering curriculum reform and improving teachers' teaching quality. We will take the opportunity of the national first-class undergraduate course approved by the university, continue to adhere to the central position of talent training, increase support, give full play to the exemplary leading role of "first-class course", continuously deepen the construction of professional connotation, continue to promote curriculum reform and innovation, and drive the overall improvement of talent training ability and quality of the whole university.
(Institute of Food Physical Processing)